Our Ethical Impact and Sustainability Commitments.
Saywood designs pieces you'll want in your life, always – with an eye on the world we live in, always. We craft our collections through the lens of longevity and circularity to reduce our environmental impact.
Made in small volumes, our emphasis is on quality designs that last, but leave as little mark as possible on our planet through all stages of their lifecycle, in every way. Our journey towards this sustainable vision involves making more responsible choices, from the fabrics we use, to the people we collaborate with. 
DEADSTOCK COTTON FROM RIOPELE
Our deadstock cotton comes from Riopele. Based in Portugal, the mill has an eco-friendly production ethos, including water and waste recycling.
Parts of its processes are also powered using solar energy. In recognition of its efforts towards sustainable production, it is certified STeP by OEKO-TEX® Level 3 – the highest level.
Discover more about Riopele's responsible fabric production.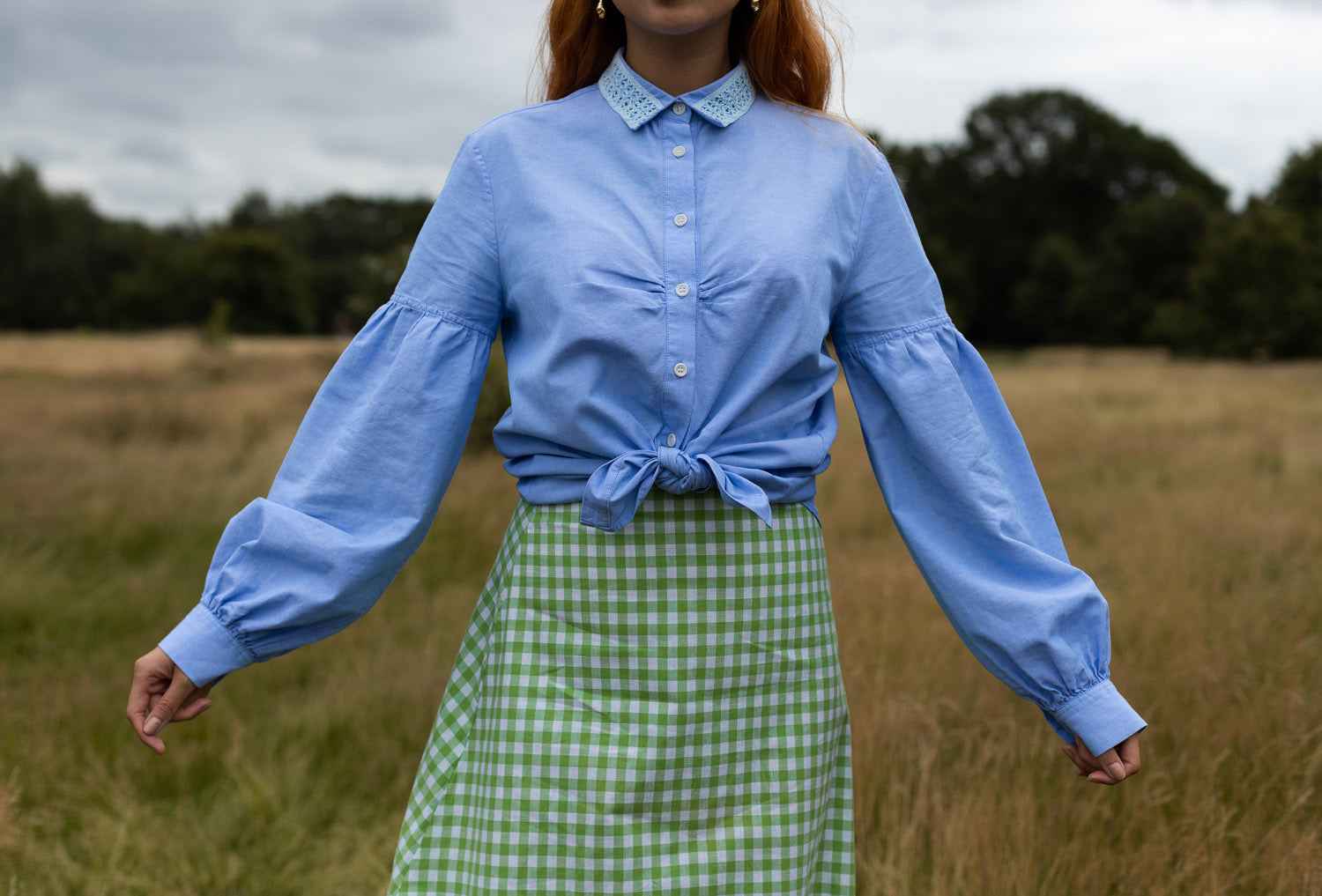 RECYCLED COTTON YARN FROM CANCLINI
Recycled fibres have a better environmental footprint – reusing what we already have is always better than creating something new – which is why we prefer to use recycled cotton yarns from Canclini.
Little water is required during production in the mill, which operates on solar energy. Its cotton is also certified Global Recycled Standard, and STANDARD 100 by OEKO-TEX®, which means it's free from chemicals harmful to your skin.
JAPANESE DENIM
Saywood uses Premium Japanese Denim, from Italian fabric mill, Canclini, who work with traditional Japanese denim mills to weave their denim range. The denim is from the Okayama district in Japan, known as the 'birthplace of denim'. This particular denim is produced in the city of Ibara, where a small craft enterprise produces this premium and highly esteemed denim. Produced on traditional shuttle looms, through the use of ancestral handcraft work, highly skilled weavers create this denim exclusively for this mill. The traditional looms are narrower, creating the Japanese selvedge denim, and dyed with Japanese natural indigo dye, which creates a deeper, richer tone, like the Saywood rich indigo denim of the Etta Shirtdress.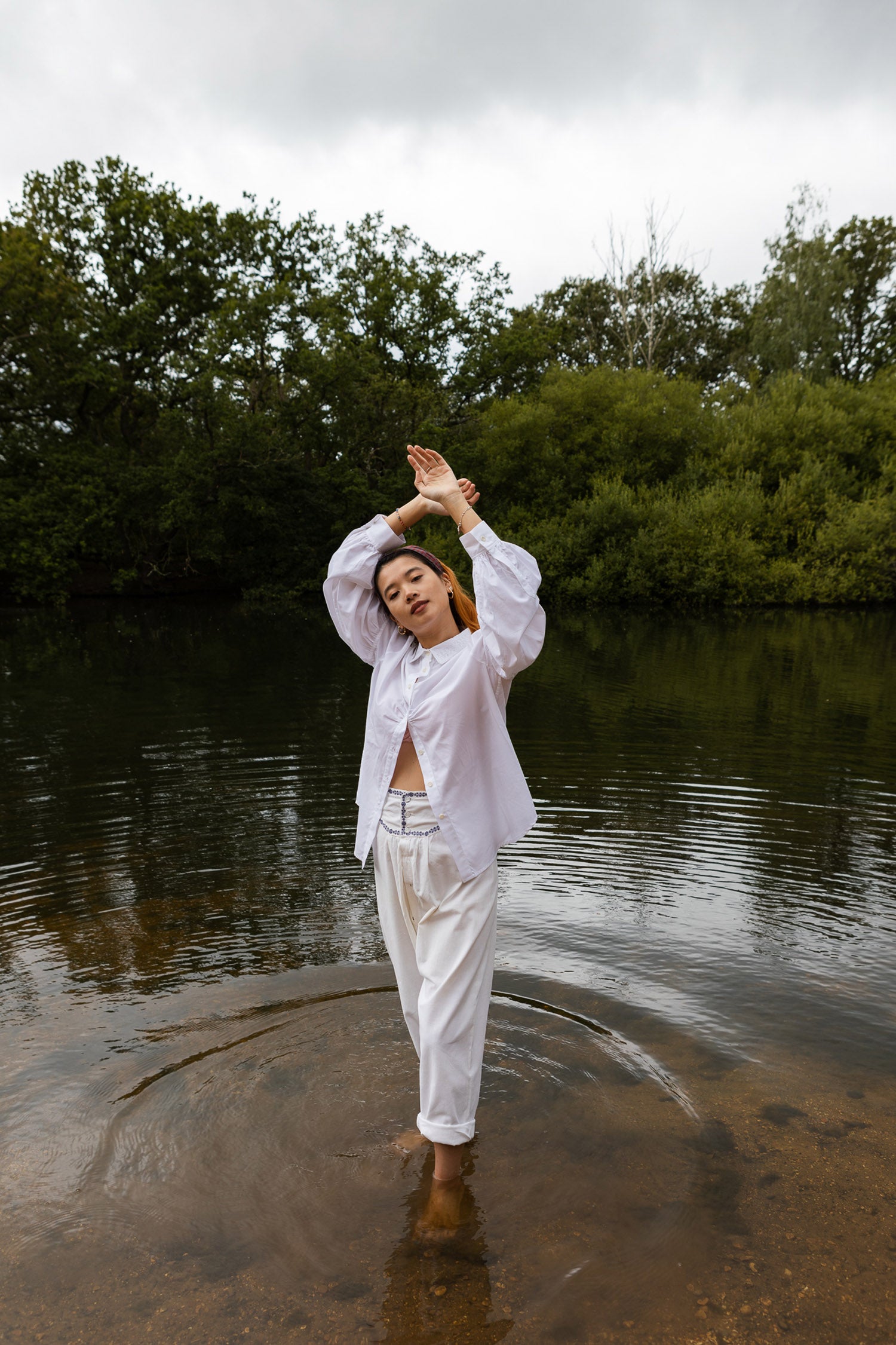 SUPIMA COTTON
Our mill in Italy, Canclini, works only with Supima cotton. Supima is a branded cotton; it is extra-long staple fibres, which are extremely durable, soft and retain colour. The Supima cotton is grown exclusively in the US, by a small collective of 500 family run farms, who have high ethical and safety standards. The cotton Canclini uses in particular is grown in the California state. The Supima farmers use satellite technology to monitor and promote soil health, keeping water usage low, and promote biodiversity and fostering wildlife through their farming techniques.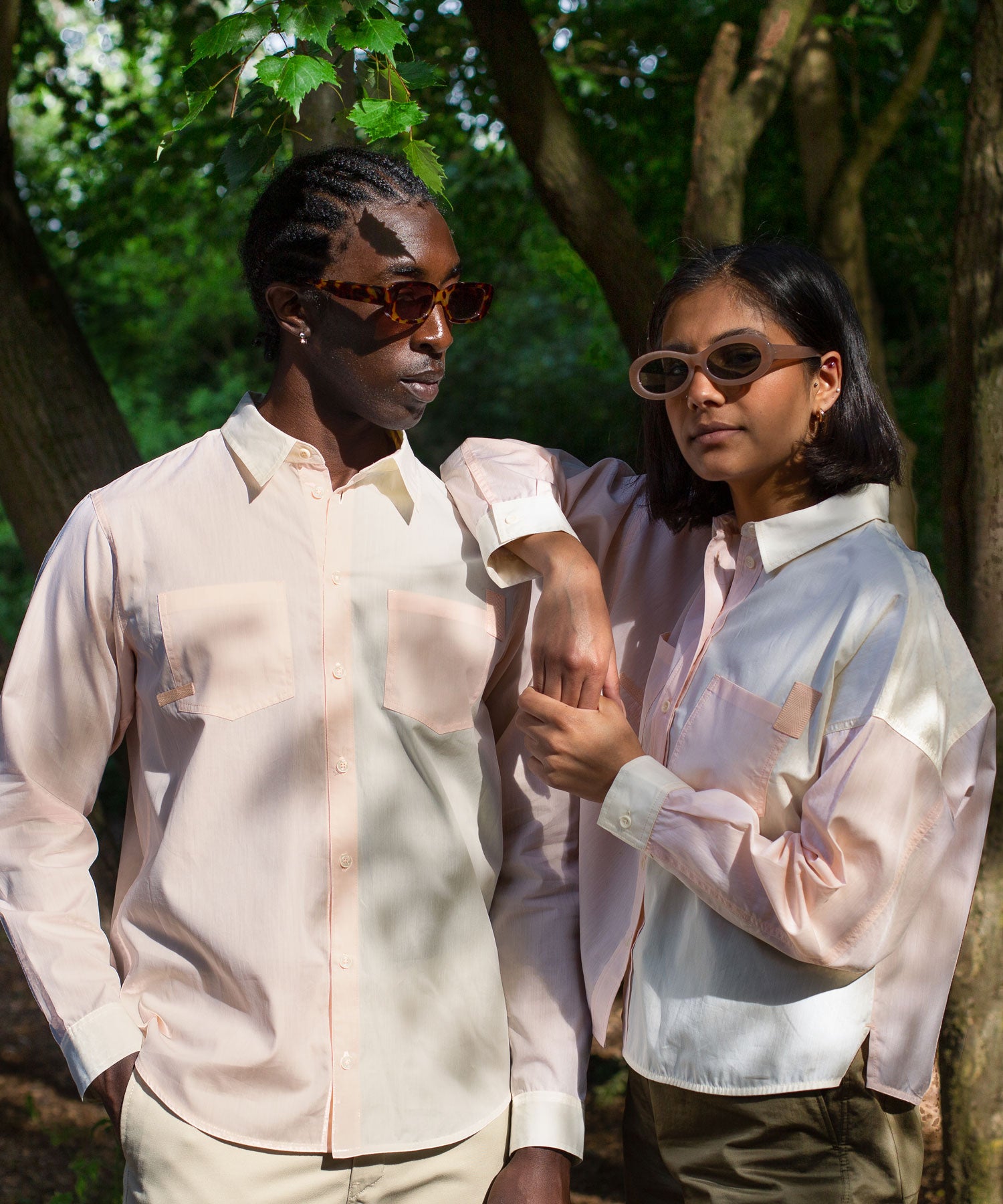 OTHER COTTON
Cotton is a desirable fabric, but current production methods are environmentally unsustainable, from the amount of water it consumes to its use of pesticides. To that end, we use recycled, deadstock or organic cotton as much as possible.
When it's not – usually because we can't bulk order in the quantities required by manufacturers as we're a small company – we work with mills that are working towards better environmental practices, including those making the switch to recycled or organic cotton.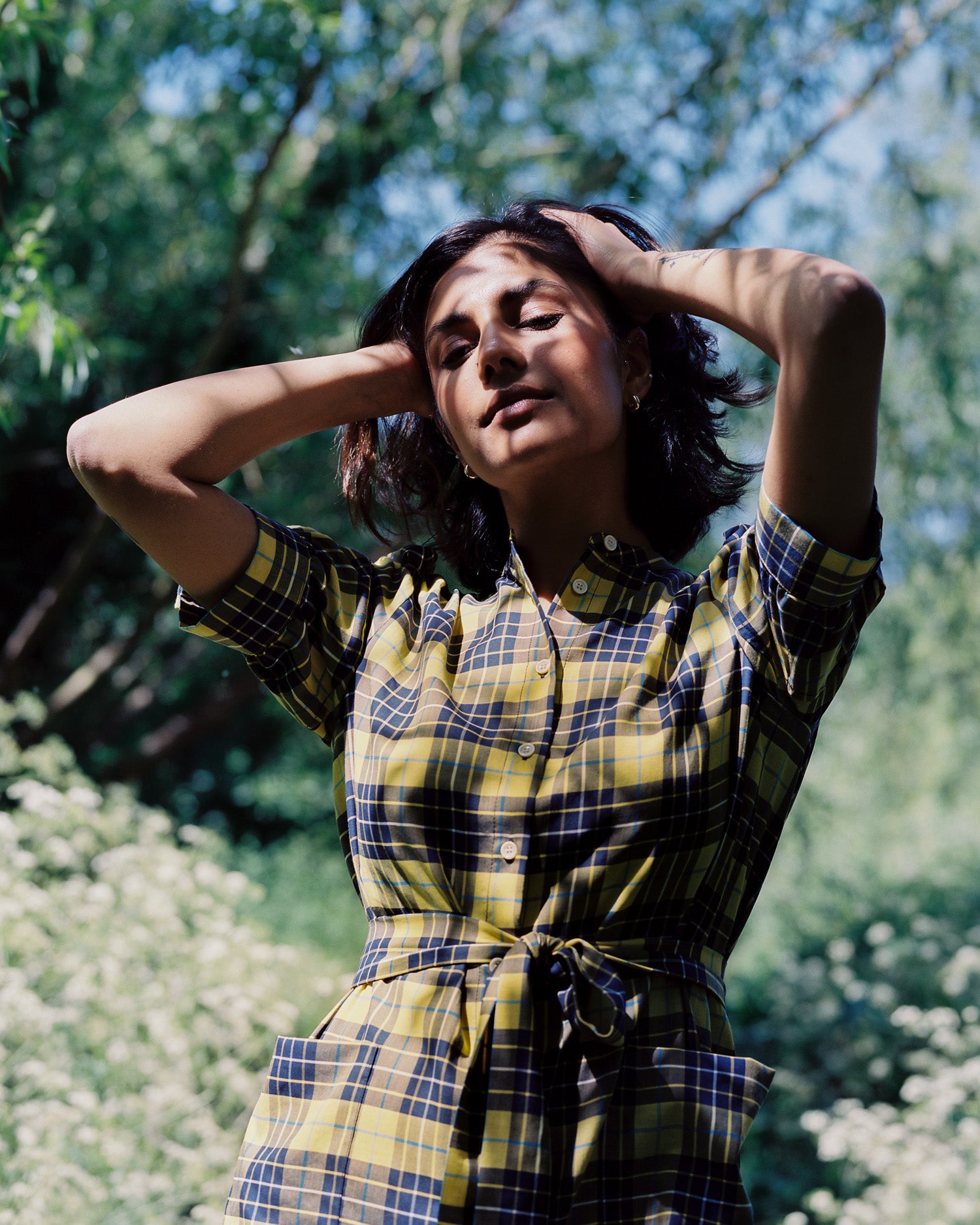 CELLULOSE FIBRES
Cellulose fibres are usually made from wood pulp. Our mill works with two companies offering fabrics woven from these fibres: Lenzing and Eastman.
From Lenzing, we use Lenzing Viscose and Lenzing Lyocell, which are superior to the conventional cellulose versions. Why? Because they come from sustainable forestry, and are certified compostable and biodegradable. Lenzing Lyocell is especially noteworthy, as it's been produced in a closed loop system; while Lenzing Viscose produces sodium sulphate as a by-product that is then used in detergents, glass and food.
Eastman specialises in Greencel, an FSC-certified cellulose acetate that's biodegradable and can be reused countless times. In addition, Greencel's production has very low water consumption and uses no harmful chemicals, with 98% of the Acetone recovered for reuse.
CODELITE® AND COROZO BUTTONS FROM COURTNEY & CO
Our love for designs that respect the planet goes down to the details. All our buttons are from either Codelite®, a natural material derived from milk protein that's biodegradable, or corozo, otherwise known as vegetable ivory.
A nut from the Tagua palm which grows in South America, corozo can only be harvested once it naturally falls to the ground, making it a more responsible choice.
They come from Courtney & Co, a British heritage buttons company with a forward-thinking approach to sustainability: leftover pulp from corozo goes to beauty manufacturers and then turned into natural microbeads; buttons are dyed using eco-friendly dyes, and re-dyed in black if colours come out incorrectly so that they can still be used; trees are planted in community gardens and orchards across the UK to offset its carbon footprint created through importing corozo.
Find out more about British button maker Courtney & Co here.
DESIGNS MANUFACTURED IN LONDON BY APPAREL TASKER
The closer to home our designs are made, the lower our carbon footprint – and it doesn't get any closer than Apparel Tasker, a manufacturer based near our studio in London, whose ethical stance on people and production connected with us. Higher-than-industry-norm wages and safe working conditions are paramount, as is a zero-waste approach to everything: factory-floor offcuts are sent for reuse as

mattress fillers or converted to biofuel to power the factory in order to achieve its aim of carbon neutrality; energy-efficient initiatives are in place, from lighting to motors that power its machines; and as much as possible is recycled. Working with Apparel Tasker also means we're able to support local businesses and keep the tradition of manufacturing alive in the UK.
DESIGNS MANUFACTURED BY MANTRA
We believe in giving opportunities to manufacturers who genuinely want to change their working practices for the best. Mantra, based in Romania, is one of them. To date, it has managed to eliminate nearly 4 metric tonnes of new polyester from being produced, thanks to its switch to recycled polyester. By 2021, it is aiming for all linings, labels and packaging to be made from recycled polyester.

Its other focus is carbon neutrality, with waste materials being recycled for use as paddings. Mantra share our ethical values, with clean and safe working conditions and high wages - garment construction is highly skilled, meaning their workers are paid well above living wage.
We have chosen to work with these factories as they align with our values here at Saywood. As well as focusing on production in a more environmentally friendly way, both Mantra and Apparel Tasker are SMETA certified (Sedex Members Ethical Trade Audit), meaning they pay fair wages and uphold a high standard of health and safety for the workers, and ensure there are no human rights abuses. 
RECYCLED LABELS AND HANG TAGS
Our labels use recycled polyester, which we opted for over recycled cotton, as it's better at holding its colour in the wash against dyes bleeding from clothes.

Our hang tags are made from recycled paper, which in turn can also be recycled, while the unwaxed cotton string is biodegradable and can be pulped for reuse.
A NOTE ON OUR PACKAGING
Our packaging has been selected with the view to making it as easy as possible to recycle. Our postal box is made from 100% recycled card on its outer shell, is FSC certified and can be fully recycled domestically. Our tissue paper can also be recycled, along with our parcel tape.

The stickers use eco-friendly ink and are also recyclable; they have biodegradable and compostable adhesive, so this doesn't get in the way of recycling. And finally our postcards, they have already had a previous life as they are made from recycled card, and are of course, recyclable.

When it comes to the garment bags that protect the pieces in shipment from the factory, these are biodegradable, from biopolymers. The customer will never see these bags, so to us it makes no sense to bin them; we keep them and reuse them for our next shirt order.